This past Saturday, I was down in Khan el-Khalili (the medieval bazaar) in Islamic Cairo for a few hours. I wasn't specifically there to look at Arabic scripts. My daughter was doing a photo shoot for some high school graduates, and I was the equipment carrier. Over my 32 years in Egypt, I have no idea how many times I have walked through those alleys, but it never gets old for me!
One thing that caught my eye this time was the wide range of interesting Arabic scripts used in signs in the area. So I decided to grab some quick photos as I went. Take a look at these pics and see if you can read the Arabic in them (some of them have English also on the sign, but just read the Arabic!).
I'm not a great photographer by any standards, and my phone is an iPhone Xr, so lots of mediocre in the photos as photos! But hopefully the Arabic fonts are as interesting to you as they were to me.
If you are interested in Arabic calligraphy and fonts, you might find my PDF "Timeless Beauty" interesting. You can access it on the Arabic Calligraphy page of this site.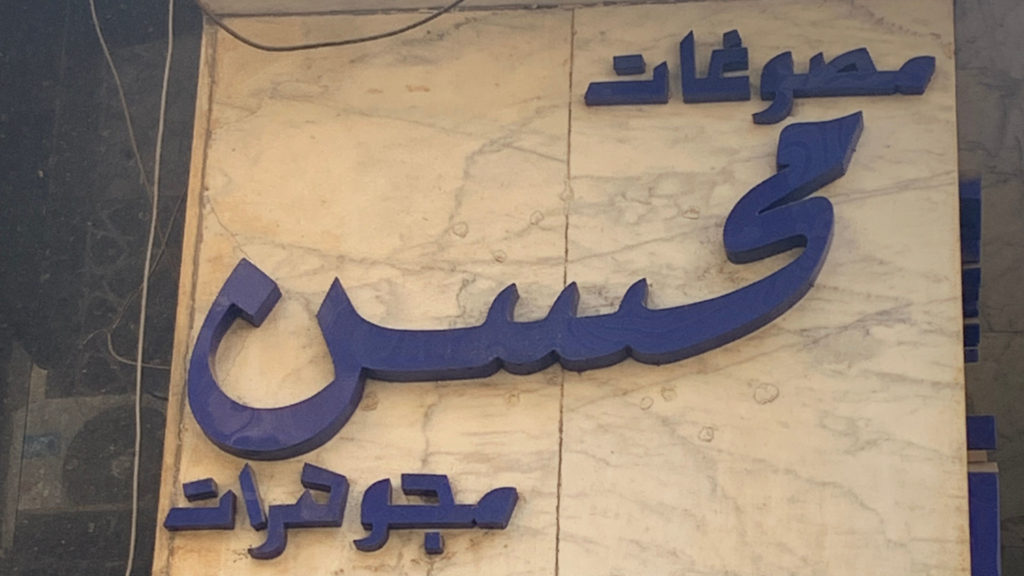 Mohsen's jewelry | مصوغات محسن مجوهرات
Continue reading

"Arabic scripts in Khan el-Khalili"